Guessing is not enough, anymore!
Improve today, get set for tomorrow, through actionable information based on real time insights and analytics.
Enterprise Resources Planning ...and Beyond!
Our Business Management Solution Team
Leverage our expertise to surpass your business goals.


Smart Data and Artificial Intelligence
Our Advanced Analytics Team
Trust your decisions and increase your effectiveness with actionable insights. Turn your data into profit.
Reach your entreprise's full potential
Everything's possible when you have the right data!
Advanced Analytics and Artificial Intelligence Solutions
Real-time analytics solutions tailored for the modern needs of smart Data, mobile and/or geolocalized data, Industry 4.0 and the Internet of Things. Harness the full potential of your data – Guessing is not enough, anymore!
We are at a crossroad of disruptive technologies. They open up new possibilities, and at the same time, they push for more complex business requirements. Our team of experts can help you evolve your operations, harnessing the power of real-time data to create actionable insights.
Have the power of real-time intelligent insights work for your business!
Decentralized information, lack of real-time visibility and non-optimized processes are some of the top pains impacting your level of competitiveness, profitability and productivity. With Microsoft Dynamics solutions and Inmind's dedicated teams, you will find solutions which will grow with your business ambitions and allow you to focus on your next innovation.
Gain in efficiency now. Get set for tomorrow – Guessing is not enough.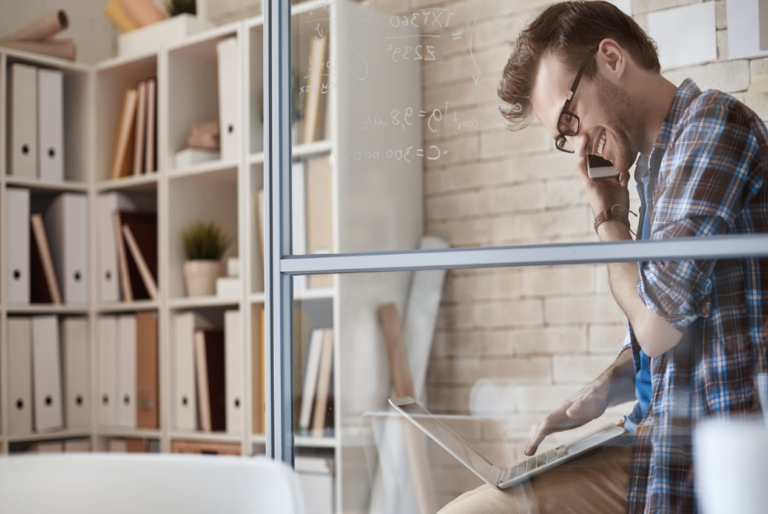 Find out how personalized Microsoft Dynamics solutions can help your business reach new heights
Their results speak for themselves "We have gained a lot of knowledge in the course of our collaboration and exchanges with Inmind Solution's team members. They always made themselves available and ready to help us, with complete transparency and integrity."
GUSTAVO TORREALBA, STRATEGIC COMPLIANCE PROJECT SPECIALIST


"A transparent communication, honesty and a lot of experience! That was exactly what we needed and what we were seeking for in a strategic technical partner."
XAVIER MEYER, IT DIRECTOR "We chose Inmind Solution for the strength of their team. The migration service and performance they provide really exceeds the competition."
DOMINIC CORBEIL, IT SENIOR DIRECTOR


"Thanks to the Microsoft Dynamics AX Product Configurator, we've reduced the total processing time for order entry, product creation, bill-of-materials (BOM) generation, and production order release, from five days to five minutes."
PATRICK FOLEY, CEO


"Dynamics GP had a very positive impact on our customers. We can now see all the data we need. The centralization of the information enables us to have knowledgeable and personalized conversations with our customers."
MARTIN ST-AMOUR, GENERAL MANAGER


"The customer experience provided to us in the course of the entire implementation process of Microsoft Dynamics AX went above and beyond our expectations. Their team of experts enabled us to adapt and integrate a world class business solution, where taylor-made products, service and extremely fast shipping delays are at the heart of our business model."
GABRIEL DE LA FONTAINE ING., GENERAL MANAGER


"Our business relation has always been a true partnership that goes well beyond a classic vendor/client relationship. Whether they have provided us with consulting services or support for Microsoft Dynamics GP and our own third party solutions, Negotium's capacity to adapt to their customer's and their resources reality, which is always in constant evolution, is unparalleled."
LUC ST-YVES, BUSINESS ANALYST


"Migrating the monitoring system from Virtual Machines to the Mind-in-a-Box appliance increased our customer response time to up to 20 times faster. Originally designed to be rolled out to 700, we extended it to 7000 with a projection to scale it to more than 8000 employees this year."
BELL TECHNICAL SOLUTIONS