André Poirier is the founder and CEO of Inmind Technologies. Visionary entrepreneur, he has more than 30 years of experience in the launch and management of information technology and communications companies (ICT). André strongly believes in the power of knowledge. In his desire to empower mid-market businesses with the best innovations, he strongly promote creativity and initiatives.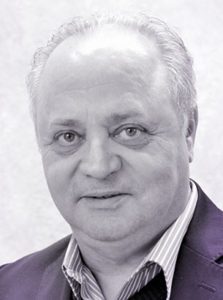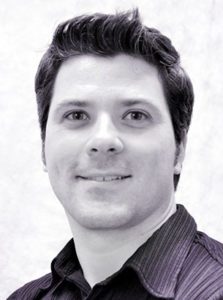 VP ENTERPRISE MANAGEMENT SOLUTIONS
Stéphan Labbé leads Inmind Technologies' enterprise management solutions practice. Veteran in the ERP world, he quickly rose from Programmer Analyst in the mid 90's to Service Manager and then Practice Leader by having a deep understanding of his client's challenges. Stéphan is a true leader who inspires its colleagues by his concern for each project quality, his energy and the pleasure he instills in teamwork. 
VP ADVANCED ANALYTICS AND ARTIFICAL INTELLIGENCE
Jérémie Farret, INSA Computer Science Engineer, is specialized in complex computing and simulation architectures. He is a recognised expert  in parallel, high performance, and real-time computing as well as visual simulation and 3D physics. His many experiences have led him to intervene in industries such as transportation domain (aerospace, railways and aerospatial), finance (banking and blockchain), medical imaging (General Electrics Medical Systems) as well as tele-operation (robotics, navigation, trajectory planning …). Jérémie is also a Ministry of Economy and Innovation (MEI) accredited evaluator & specialist for Grands Prix de la Qualité du Québec (since 2012) and an official member of the ISO/TC 261 (3D Printing) Canadian delegation and ASTM F42 (3D Printing) Executive Committee Secretary. Born innovator, Jérémie is constantly looking for solutions to improve the performance of his clients' hardware and application architecture and has surrounded himself with a team of experts able to help him bring his ideas to life.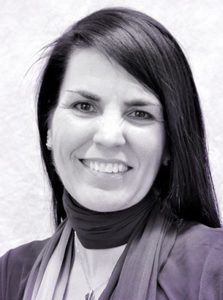 D365 FO (AX) PRACTICE DIRECTOR
Practive director with more than 22 years experience in ERP solutions, including 15+ years specialisation on Microsoft Dynamics AX (Microsoft Dynamics 365 for Finance and Operations), Chantal Poisson's expertise in consulting, analysis, implementations, project management, quality control, training and customer support is undeniable. Her dedication to her clients and team members, and her strong knowledge of the industry best practices make Chantal one of the most esteemed project manager in our sector.
Michel Bienvenu has an extensive experience with more than 37 years in IT, particularly in team management and project department management. His expertise covers a broad spectrum from technologies, to strategic planning and project implementation (IT and Engineering). He operates in various sectors such has transportation, medical, seaports and public sector. Michel is known for his thoroughness and the accuracy of his analyzes, he is an asset for Inmind and our clients.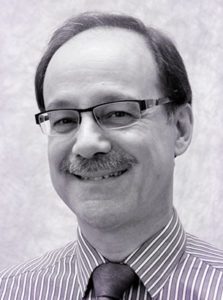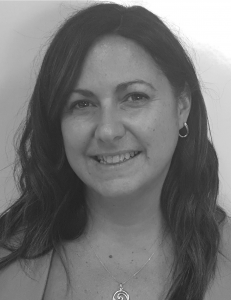 CUSTOMER SUCCESS DIRECTOR
Graduated in office software and gathering 20 years of experience in customer service, including 9 with the Microsoft dynamics GP CRM solution as well as the  companion products for those solutions. Her strengths are mainly focused around her deep knowledge of the products and services offered by the company for the Dynamics GP and CRM solutions and her customer oriented approach.
PROGRAMS DIRECTOR, STRATEGY – R&D
With a bachelor degree in Business Administration (B.A.A.) as well as several certifications in IT Service Management and Programming, François Monette is Program Director, Strategy – R&D at Inmind. Specialized in Customer Relationship Management and Project Management, he is responsible for the implementation and administration of government technological innovation programs. Man of many talents, François is able to combine the rigour his profession requires with great creativity to take charge of all types of projects with involvement. He is a perfect representation of Inmind's out-of-the-box thinking culture.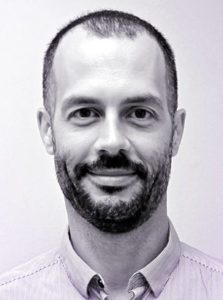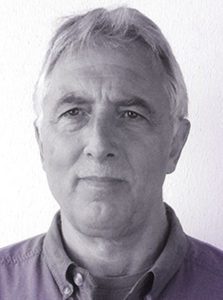 Jean-François Rotgé owns a Ph.D. in Applied Science Master degree (M.Sc.A.) (UdM-Montréal) and a Diploma in Architecture D.P.L.G. (Paris). He is specialized in Spacial Information Theory, meaning the modeling, communication, organization and encryption of massive digital data in 3D and n-dimensions. He is also expert in the development of algorithmics applicable to intelligent geometric appliances, scientific simulations (HPC), robotic, intelligent objects and 3D printing. Tireless, Jean-François pursue numerous careers such as successful entrepreneur, author of numerous scientific and patents articles. His talent for making complex information accessible make him an excellent teacher and associated research scientist at the University of Montréal.